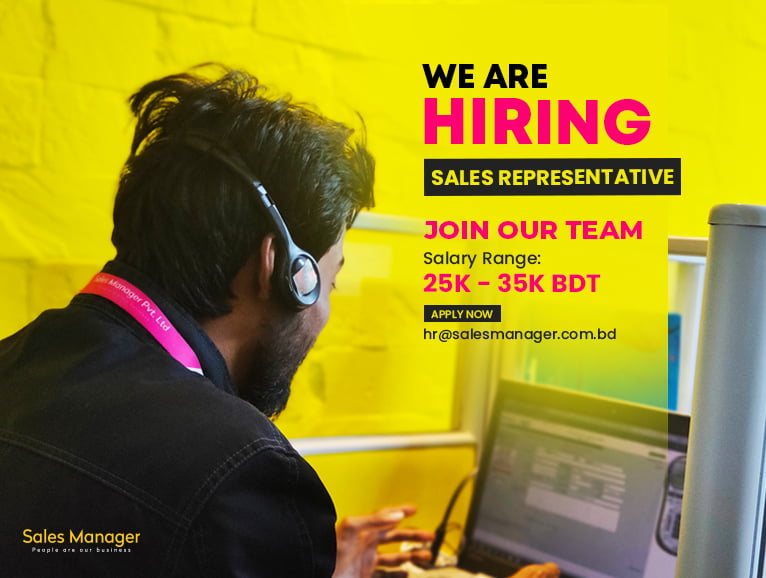 Sales Representative
We are looking for a Fluently English speaking Telesales Representative to be responsible for soliciting sales over the telephone. The Telesales Representative's responsibilities include contacting potential customers, focusing on customer needs to close sales, and documenting customer information, purchases, and reactions. You must have excellent communication skills as well as sales ability. You should be meticulous in keeping records, and able to handle all aspects of making a sale.
Sales Representative's Responsibilities:
Initiating sales with potential customers over the phone.
Ask questions to understand customer requirements and close sales.
Informs clients by explaining procedures; answering questions; providing information.
Listening to the customers' needs to generate repeat sales.
Answering customers' questions on the products.
The patience and ability to engage customers in conversation.
Sell products and place customer orders in the CRM system.
Meeting sales quotas.
Sales Representative's Requirements:
Fluently Speaking English and Good sales ability is a MUST.
Qualification: O Level, A-Level, Bachelor's degree in any discipline.
Excellent communication skills.
The patience and ability to engage customers in conversation.
Minimum 1–3 years experience working in International Telemarketing Call Center.
Freshers with fluent English can also apply.
The ability to handle rejection and stress in soliciting customers.
Other Benefit
The Salary Range is between 25,000tk to 35,000tk (Negotiable- based on English Speaking Skills and Experience)
Bonus per Sale (One can earn up to 40,000 tk as a bonus apart from Salary)
Quarterly Performance Award & Reward
Excellent growth and learning opportunities
Email us your CV: hr@salesmanager.com.bd
Email Subject:Applying as Telesales Specialist

BANGLADESH
OFFICE ADDRESS
152/3B – 11th Floor – Firoz Tower, Bir Uttam Kazi Nuruzzaman Road, Panthapath, 1205 Dhaka
Bangladesh
OFFICE HOURS
Mon to Fri – 7:00 AM to 3:00 PM
(Bangladesh Time)
P: +88-01312452322
E: hr@salesmanager.com.bd