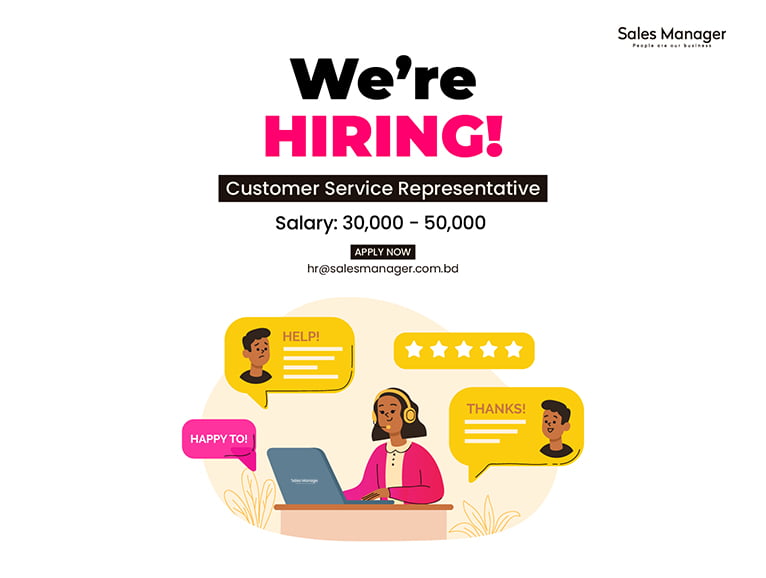 Are you a foreign return student looking for an opportunity to work for an Australian Company? If "YES," then we are the business for YOU!
About the company:
Cyanergy is an Australian-owned organization leading the way in customized energy efficiency and renewable energy solutions. With a back office in Bangladesh called Sales Manager Pvt. Limited, which manages the Digital Marketing, Accounts, IT, and Sales of Cyanergy and other Australian companies as well.
And we are looking for a Customer Service Representative who can handle complaints, provide appropriate solutions for customers, and follow up to resolve any issues their customers experience.
And also, you must have excellent communication skills since you will speak directly with customers. You should also have a pleasant attitude to de-escalate potentially aggressive customers and need to work in a fast-paced environment.
Key Responsibilities:
Report to the Customer Service Manager in Australia.
Make both inbound and outbound calls to Australian customers.
Identify and assess customers' needs to achieve satisfaction.
Must have a strong understanding of the company's products and services to address customer questions.
Must be fluent in English.
Must have excellent speaking and listening skills
Handle customer complaints, provide appropriate solutions and alternatives within the time limits; follow up to ensure
resolution.
Keep records of customer interactions, process customer accounts, and file documents.
Follow communication procedures, guidelines, and policies.
Take the extra mile to engage customers.
Be driven to improve and contribute as a team player.
Academic Qualifications:
Bachelor's degree in any field.
Applicants with a foreign degree will be prioritized.
Applicants with a proven IELTS score of 7 or above will be highly prioritized.
Job Requirements:
Experience in International customer support or experience as a Client Service Representative will be a plus.
Strong phone contact handling skills and active listening.
Familiarity with CRM systems and practices.
Customer orientation and ability to adapt/respond to different types of characters.
Ability to multi-task, prioritize, and manage time effectively.
Ability to solve problems and provide solutions to customers.
Salary: 30,000 Tk – 50,000 Tk
Location: Panthapath, Dhaka, Bangladesh
Email: hr@salesmanager.com.bd

BANGLADESH
OFFICE ADDRESS
152/3B – 11th Floor – Firoz Tower, Bir Uttam Kazi Nuruzzaman Road, Panthapath, 1205 Dhaka
Bangladesh
OFFICE HOURS
Mon to Fri – 6:00 AM to 3:00 PM
(Bangladesh Time)
P: +88-01312452322
E: hr@salesmanager.com.bd