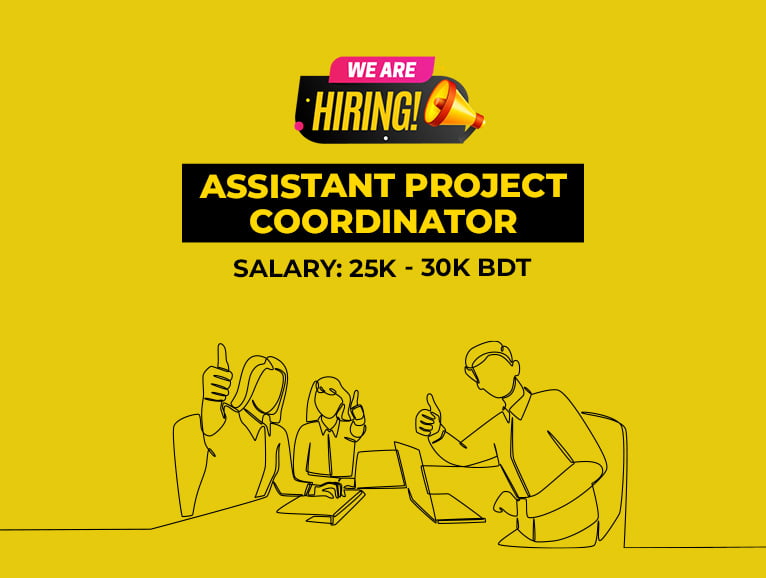 About the Employer :
Cyanergy is an Australian-owned organisation leading the way in customized energy efficiency and renewable energy solutions. Our story is simple, and easy to follow, we are big on transparency, what you see is what you get. Cyanergy come with over 10 years of experience and are big on cost-effective energy solutions that reduce our customer's energy costs and, in the process, do our part in reducing the earth's greenhouse gases. Cyanergy is steadfast about providing superior quality products, matched to our customer needs as part of NSW ESS, Victorian Government's VEU and Australian Government's RET schemes to increase energy efficiency; and helping to create a more sustainable Australia.
And, Sales Manager Pvt. Limited is the Back Office, Marketing & Sales Office of Cyanergy based in Dhaka, Bangladesh.
Position Name: Assistant Project Coordinator (Heat-pump operations)
Reporting to: National Project Manager
SALARY: 25k – 30k BDT
LOCATION: Panthapath, Dhaka, Bangladesh
Vision: Be the leader for innovation and entrepreneurship in energy efficiency.
Mission: Build a more sustainable Australia through efficient energy.
Culture: We are a strong team of environmentally thoughtful, culturally diverse, and innovative thinkers. Our aim is to help bring high quality and cost-effective products into the market to increase energy efficiency in homes and business.
Purpose of the position
Assistant Project Coordinator (Heat-pump operations) is to assist oversee Heat-pump installation projects. Heat-pump sales Pre-qualification check, post installation paperwork check in low level, updating project documents and paperwork in timely manner, liaising with all other departments to achieve collective goals are the core areas of Assistant Project Coordinator.
Key responsibilities and duties
Overseeing installation projects.
Preparing weekly installation forecast and assuring back-end resources are stand by
Conducting the Preliminary qualification check for the Heat-pump jobs ready for the installation.
Cross checking the quotation & quoted product and updating the system accordingly.
Lodging the grid connection pre-approval application to the energy distributor Reporting
Keeping the total stock track
Checking (low Level) the completeness of installation paperwork (Post Installation).
Liaising with other departments (Accounts, Compliance & Sales) to achieve collective goal.
Keeping effective communication with rest of the team members.
Assisting QA Team to collect missing documents from installers to assure smooth payment
Completing any ad hoc tasks/duties assigned by supervisor
Academic or trade qualifications
Bachelor's degree in a relevant discipline or extensive management experience
Work experience and skills
Experience in similar role for one year will be an advantage
Good communication skill
Sound in presentation and keen to assist team members
Demonstrated experience in dealing with a diverse range of people and cultures and in meeting their needs in a timely
and efficient manner
Positive attitude and a consistent work ethic
High attention to detail and time management skills
Excellent computer skills – Word, Outlook, and Excel
Sound in Data processing, analysing, and reporting skill.
Email subject: applying as assistant project coordinator (heat-pump operations)
email: hr@salesmanager.com.bd

BANGLADESH
OFFICE ADDRESS
152/3B – 11th Floor – Firoz Tower, Bir Uttam Kazi Nuruzzaman Road, Panthapath, 1205 Dhaka
Bangladesh
OFFICE HOURS
Mon to Fri – 7:00 AM to 4:00 PM
(Bangladesh Time)
P: +88-01312452322
E: hr@salesmanager.com.bd