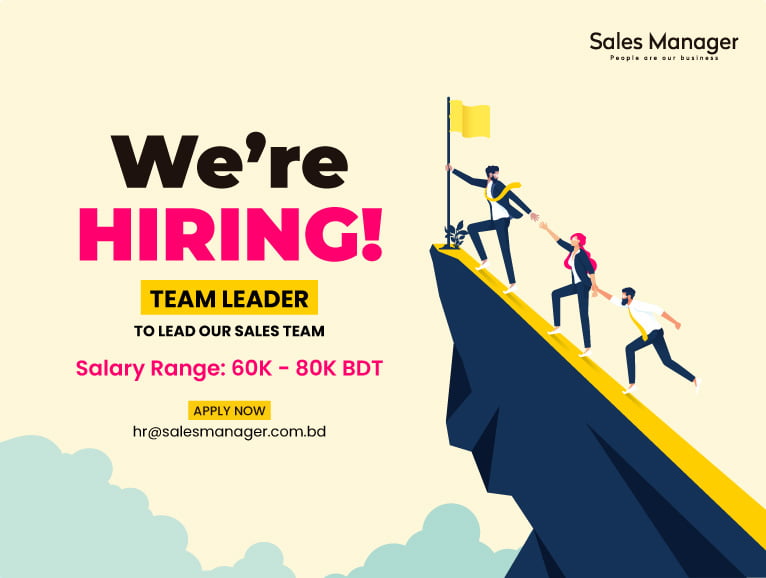 We have an exciting opportunity available for an energetic and dynamic Team Leader for our Sales Team, to develop and lead our high performing teams in Energy Sector. Come make your next career move with us!
We are looking for someone that can coach, develop, and motivate a team, as well as manage escalated client issues to ensure the delivery of an exceptional Customer Experience. Additionally, you'll have the opportunity to expand your career internally while driving customer centric outcomes in a fantastic team. This role will proactively manage day to day operations of the team. You will be directly responsible for the management, performance, and daily supervision / support of direct reports within the Sales Team. This is not a cold calling environment – all leads are warm leads. You'll be required to work a fully rotational roster between 6am to 3pm Monday to Friday. We'll also give you the right training and support to ensure you are set up for success!
We do sell products/services all over Australia and the Sales & Marketing team works from Bangladesh, so you will get a chance to work with Operations, Sales & Marketing Managers based in Australia.
Responsibilities:
Coaching and leading the team to exceed service and sales targets, along with achieving exceptional quality assurance results.
Daily management of direct reports.
Drive high customer satisfaction and retention by driving and delivering initiatives to improve the customer experience.
Have a hands-on approach to ensure high levels of service, leading by example.
Operate our computer-based contact database management system (ZOHO & Dataforce) and accurately build and maintain customer records.
Attention to office management and other administration tasks and team-based activities.
Drive continuous improvement throughout the team.
Driving motivation and engagement and fostering an environment of strong teamwork.
Contribute to Call Centre success – involvement and support in change management across the Centre.
Working with a variety of energy business units to proactively identify and address issues that affect call volumes in the call centre.
Provide support to colleagues and create a "one centre vision."
What are we looking for? Someone who has…
Demonstrated experience leading, coaching and/or influencing a positive team culture within a Call Centre environment.
Coached and developed individuals into high performers.
A high level of self-awareness and emotional intelligence.
Excellent communication and presentation skills (written and verbal).
Exposure to workforce planning systems and processes.
Strong IT competencies and ability to operate multiple computer systems.
A high level of attention to detail and accuracy.
2-3 Years of work experience in International Sales Centers or worked in a company as a Sales Team Leader in a foreign country.
Salary:
Other Benefits:
Sales Bonus
Email Subject: Applying as Team Leader

BANGLADESH
OFFICE ADDRESS
152/3B – 11th Floor – Firoz Tower, Bir Uttam Kazi Nuruzzaman Road, Panthapath, 1205 Dhaka
Bangladesh
OFFICE HOURS
Mon to Fri – 6:00 AM to 3:00 PM
(Bangladesh Time)
P: +88-01312452322
E: hr@salesmanager.com.bd