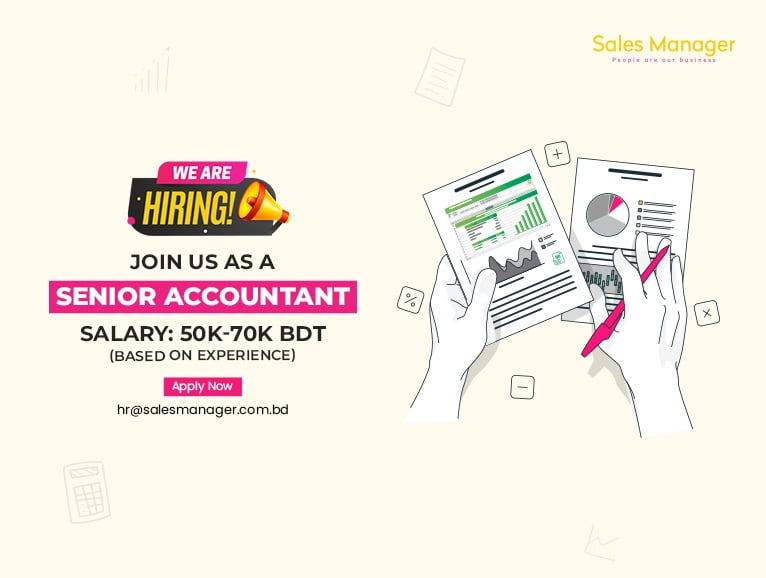 Senior Accountant – Full-Time
Sales Manager PVT LTD, A sister concern of Australian based Cyanergy Group is looking for a General Accountant to manage full accounting book, taxation & licensing of Sales Manager PVT LTD and work closely with international accounting team on consolidated financial reporting.
Sales Manager PVT LTD is a Dhaka based arm of Cyanergy Group supporting with resources required in various department. In future, Sales Manager PVT LTD will be introduced as a BPO specialize in marketing and sales to Australian businesses.
Cyanergy is aiming to introduce its Commercial Solar business in Bangladesh by 2023 as a foreign investment. As a result, we will require some licensing and liaison with various government departments.
This role reports to the Managing Director of the group based in Melbourne. You must be flexible with timing and travel. As you have to assist the Managing Director with other day to day business tasks.
As a full-time senior accountant, you will be responsible for
End to end accounting practice
Management of payroll
Management of Banking
Management of all existing licensing and upcoming licensing (BTRC etc.)
Financial reporting
Management of insurance policy
Manage all taxation requirements of the company and directors
Liaise and maintain relationship with stakeholders
To be successful for this role
You must demonstrate advance English skill in all four areas
You must be a good communicator and you must have proven people management skill
You must demonstrate your data analytical skill. Any previous experience in any data analytical tool will be an advantage but not necessary.
You must have experience in using cloud-based accounting software like XERO
You must have advance MS office suite skill. Any MS Excel competency test certificate will be an advantage but not necessary
You must be a people person
Qualifications
Minimum bachelor's degree in accounting
Minimum experience 5 years of working experience
Job Location: Dhaka
Salary: 50,000-70,000 Taka Gross Per Month. Based on Experience.
Email subject: Applying as senior accountant
Email: hr@salesmanager.com.bd

BANGLADESH
OFFICE ADDRESS
152/3B – 11th Floor – Firoz Tower, Bir Uttam Kazi Nuruzzaman Road, Panthapath, 1205 Dhaka
Bangladesh
OFFICE HOURS
Mon to Fri – 8:00 AM to 4:00 PM
(Bangladesh Time)
P: +88-01312452322
E: hr@salesmanager.com.bd