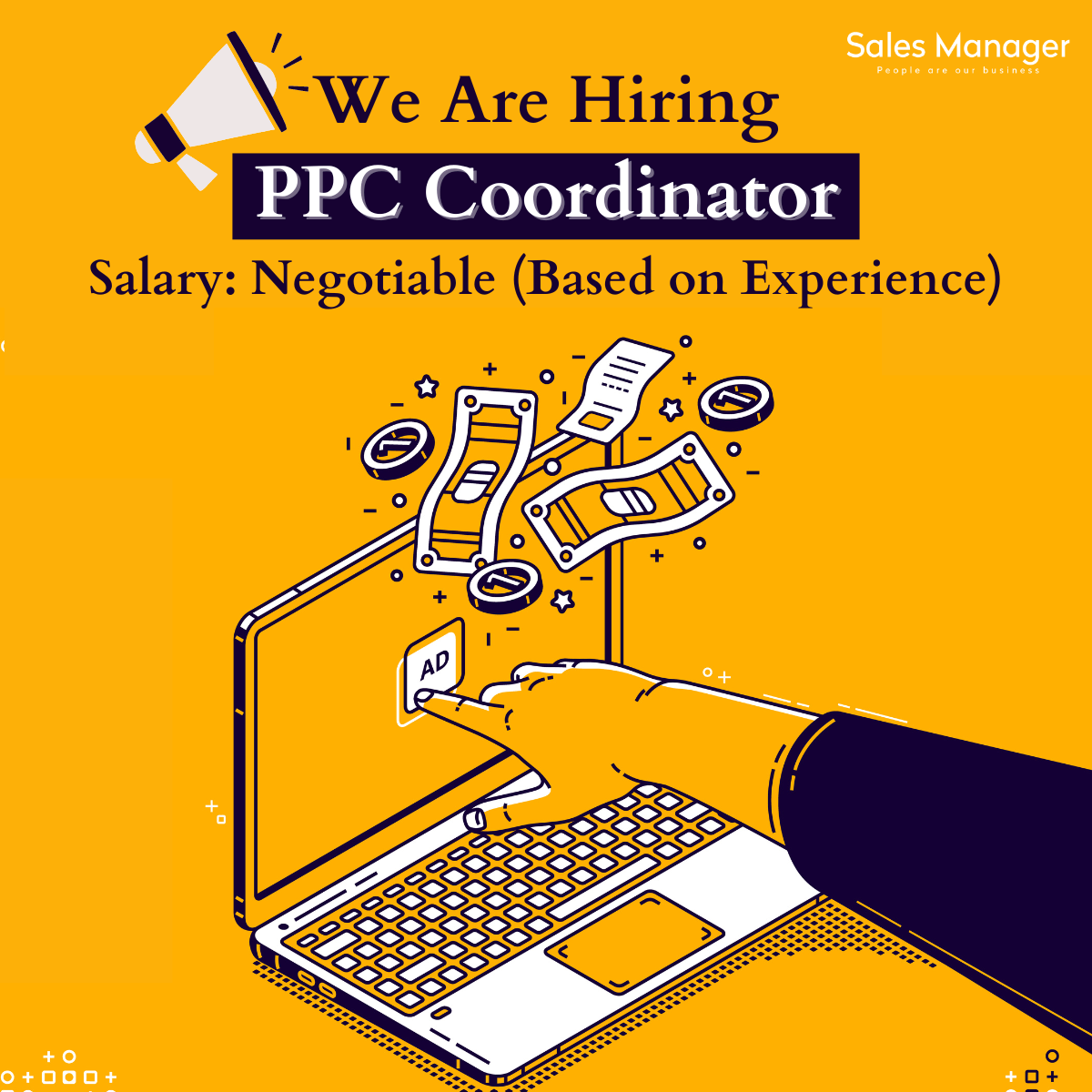 Position: PPC (Pay Per Click) Coordinator
We are seeking for an experienced PPC (Pay Per Click) Coordinator to plan and run our PPC campaigns.
As a PPC (Pay Per Click) Coordinator, you will be working along with a PPC specialist on a variety of paid campaigns. And be able to quickly understand, manage, and support activities to help client campaigns achieve their goals and succeed. You should be extremely good with numbers and have great analytical skills for this position.
If you have the skills and experience required for this role, apply now. We will love to meet you.
Responsibilities
Manage, monitor, and conduct daily account responsibilities using Google Ads and other search engine and social media platforms such as Microsoft Ads, Meta Ads etc.
Plan out campaign approaches, including testing strategies, Ad Sets, and keywords.
Creation of digital performance reports and commentary for paid campaigns, be it lead-gen focus.
Help conduct competitor impression share reports for key PPC clients; Complete well-defined detailed PPC scopes of work.
Keep pace with search engine and PPC industry trends and developments.
Monitor and administer web analytics and CRM tools and point out key areas of importance in accordance with goals.
Professional Competencies
Passion for Search and internet marketing and online advertising.
Outstanding ability to think creatively and identify and resolve problems.
Attention to detail and the ability to effectively multitask in a deadline-driven atmosphere.
Ability to clearly and effectively articulate thoughts and points.
Ability to learn new industries and business types quickly and apply this knowledge to internet marketing initiatives and achieving client goals.
High levels of integrity, autonomy, and self-motivation.
Excellent analytical, organizational, and time management skills.
Ability to work under pressure and prioritize tasks.
Outstanding verbal and written communication skills.
Requirements & Qualifications
Minimum 2-3 years of work experience.
Degree in Marketing is preferred.
Proficiency in Microsoft Excel, Word, and PPT is a must.
Must be fluent in English.
Google Ads/ Meta/ Microsoft Ads certification is a plus.
Excellent problem-solving and networking skills.
** Please attach a Cover Letter along with your CV
Working Days & Hours
Monday – Friday (8:00am – 4:00pm)
LOCATION: Panthapath, Dhaka, Bangladesh
Salary: Negotiable (Based on Experience)
Email Subject: Applying as PPC Coordinator Application
Email: career@salesmanager.com.bd

BANGLADESH
OFFICE ADDRESS
152/3B – 11th Floor – Firoz Tower, Bir Uttam Kazi Nuruzzaman Road, Panthapath, 1205 Dhaka
Bangladesh
OFFICE HOURS
Mon to Fri – 8:00 AM to 4:00 PM
(Bangladesh Time)
P: +88-01312452322
E: career@salesmanager.com.bd