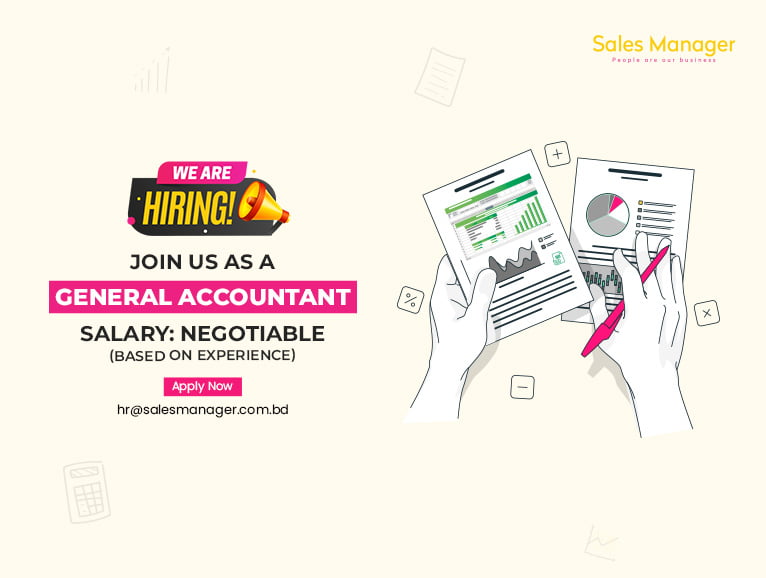 General accountant full-time
Sales manager at the forefront of fulfilling your demand, utilizes the talent of the individual group of experts to serve in for the firmed establishment of your businesses. Based in dhaka, bangladesh, we have years of experience in the digital marketing and telemarketing industries and can provide you with intricate services that will benefit your company.
The ideal candidate is dynamic person who is not afraid to talk to people and get the job done. He will be responsible for working with managing the accounts.
You must demonstrate excellent english skills equivalent of ielts score 7 plus and intermediate experience in cloud
computing.
To join our growing team, please review the list of responsibilities and qualifications.
Core responsibility:
Strong bookkeeping skills with a thorough understanding of month end processes.
Regular accounts receivables and payables
Timely completion of designated tasks to meet strategic or operational deadlines.
Manage regular purchases and vendor communications
manage energy retailers contracts and maintain register
Bank reconciliation and intercompany transactions.
Prepare weekly customer invoices and process payroll
Experience with invoicing.
General accounts.
Good attention to detail, problem solving skills, and a customer-focused attitude.
Skills:
Advanced ms office, word, excel.
Experience with cloud accounting application like xero is desirable
Ability to multitask with excellent time management skills.
Have a positive and can-do attitude to all tasks undertaken.
Strong written, verbal and collaboration skills
Organized, proactive and the ability to meet deadlines.
Self-motivation and ability to work effectively on your own or with a team
Solar or renewable energy experience desirable
Qualifications:
Minimum bachelors degree in accounting or finance or ca
Minimum experience: 1-3 years
Job location: Dhaka
Salary: negotiable (based on proven skill and experience)
Email subject: applying as general accountant

BANGLADESH
OFFICE ADDRESS
152/3B – 11th Floor – Firoz Tower, Bir Uttam Kazi Nuruzzaman Road, Panthapath, 1205 Dhaka
Bangladesh
OFFICE HOURS
Mon to Fri – 8:00 AM to 4:00 PM
(Bangladesh Time)
P: +88-01312452322
E: hr@salesmanager.com.bd