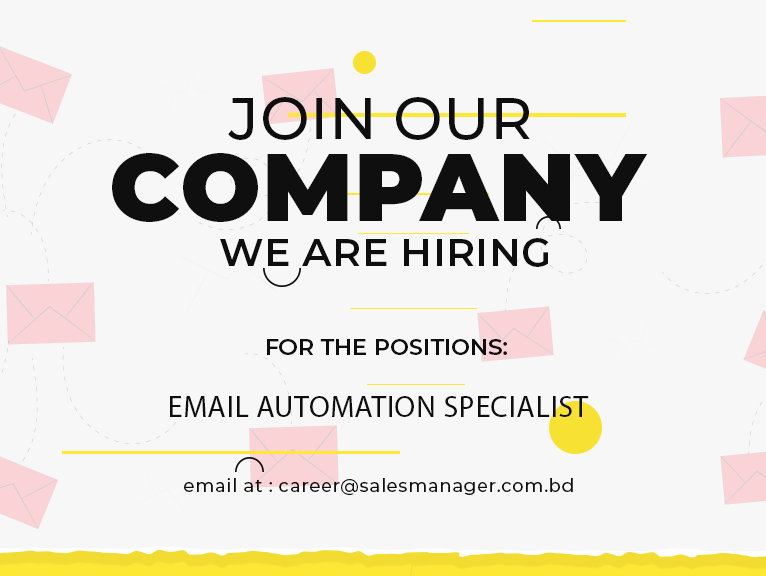 Let's talk about you
You're passionate about everything CRM and Email Marketing Automation related, and have experience working with CRM and Email Marketing Automation (Zoho preferable). You're comfortable editing email content to improve email engagement and brand and have previously set up nurture and customer retention journeys.
You have experience managing large consumer data sets including data governance and data quality and enjoy working directly with teams to brief requirements and test campaigns. More importantly, you're a self-starter with a proactive attitude who is diligent and not afraid to think outside the box.
You ooze knowledge of marketing automation, data flows, and campaign execution and have some experience in sales and understanding what makes a customer tick. Your ability to influence and engage with multiple stakeholders across different levels of seniority and business portfolios is exceptional – you know how to get great results.
You have a creative flair complemented by a love for numbers! Bonus points for grace under pressure and love of Martech.
The Role
The position sits within the Marketing team and reports to the Chief Marketing Officer. You'll be responsible for creating channel-specific brand lifecycle strategies for prospects, B2C, and B2B clients that drive acquisition, retention, and engagement and maximizes customer lifetime value.
Working closely with sales and marketing, you'll own the development and execution, and optimization of email campaigns and play a role in developing our email marketing strategy to ensure our messages reach and resonate with our audience.
Design and implement marketing automation campaigns using Zoho Campaigns
Create and manage email marketing campaigns using Zoho
Analyze and report on campaign performance metrics to optimize marketing efforts
This is a hands-on role, playing a key part in creating engaging, personalized and customer-centric experiences that nurture and convert B2C and B2B leads.
Taking an omnichannel approach to our journeys, you'll play a key part in creating fantastic, personalized, and customer-centric experiences that nurture and convert B2C and B2B leads
Email us your CV: career@salesmanager.com.bd
Email Subject: Email Automation Specialiast
Please attach your Portfolio along with your Resume (if any)

BANGLADESH
OFFICE ADDRESS
152/3B – 11th Floor – Firoz Tower, Bir Uttam Kazi Nuruzzaman Road, Panthapath, 1205 Dhaka
Bangladesh
P: +88-01312452322
E: career@salesmanager.com.bd